Pillow Tanks @ IPI. What is new? IPI standard water tanks all come with ground mats, which are underlayments that unfold and protect your pillow tank from underneath. The pillow tanks name stands for the shape and design which is shaped like a pillow. For reference a bladder could also be a pillow tank but a bladder may or may not be self supporting. The capacity of a pillow tank with it's self supporting design holds about 70% of what a rectangle would. IPI has worked with tank factories for nearly 2 decades and can provide a multitude of designs and capacities.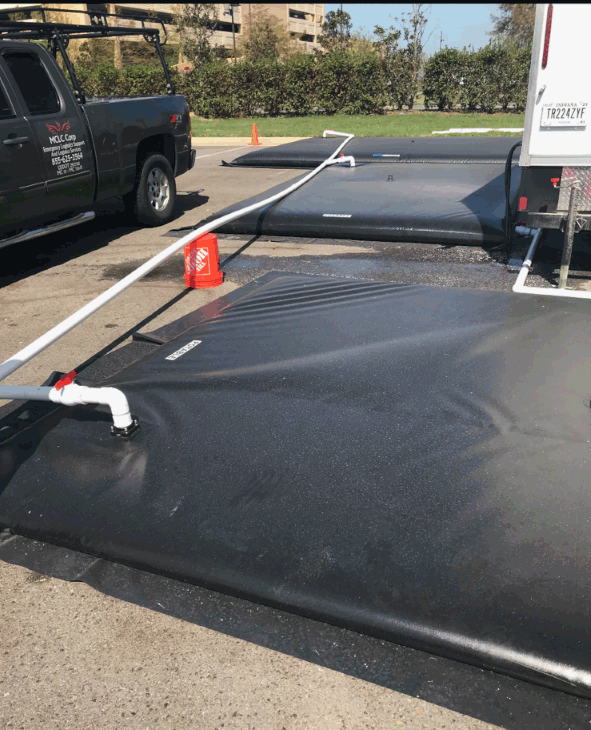 Common sizes for water and fuel pillow tanks are 100, 250, 500, 1000, 2500, 3000, 5000, 10,000, 25,000 and 50,000 gallon sizes. IPI also provides large bladders in 75k, 100,000 and 210,000 gallon bladders. If you need a tank, IPI is available to help you with the best for your application. Many liquids can be stored in these tanks including diesel, drinking water, chemicals, juices, grey water, jet fuel and more.
Pillow Tanks for drinking water under 25,000 gallons = XR3 PW fabric, Grey Water = XR5 or PVC fabrics up to 20,000 gallons. Tank fabrics over 25,000 gallons may use XR fabrics, Urethane or suitable substitutes. Up to 210,000 is available. Custom Bladder Tanks may have additional options for fabrics.
Contact IPI today at 1-800-474-7294 and let us know how we can help you. Overall the flexible tanks are lightweight, mobile, flexible and can last for years. The pillow tanks @IPI make a great storage solution for many applications.
Recent Posts
FOR IMMEDIATE RELEASE Eagle Manufactur …

Fire Marshall on your mind? No worries, when you need a 45 gallon flammable cabinet look no furth …

Pillow Tanks @ IPI. What is new? IPI standard water tanks all come with ground mats, which are un …