IPI L Bracket Spill Containment Berms provide space saving portable spill containment when and where you need it most.

The L Bracket Spill Berm offers superior 30 mil XR-5 berm fabric and is available in just about any length and width. XR5 fabric is the premium berm fabric in the industry due to its durability and longevity in life. The spill berm walls are supported by a sturdy frame construction that deploys quickly and is excellent for long or short term use.• IPI ships fast and this XR5 spill berm comes with a *TEN Year Limited Warranty • Custom Size Spill Containment Berms are available without the Custom Prices and provides heights up to Up to 24" in height. These spill berms are excellent for trucks, tanks, gensets, transformer applications, 55 gallon Drum & Tote storage and many more.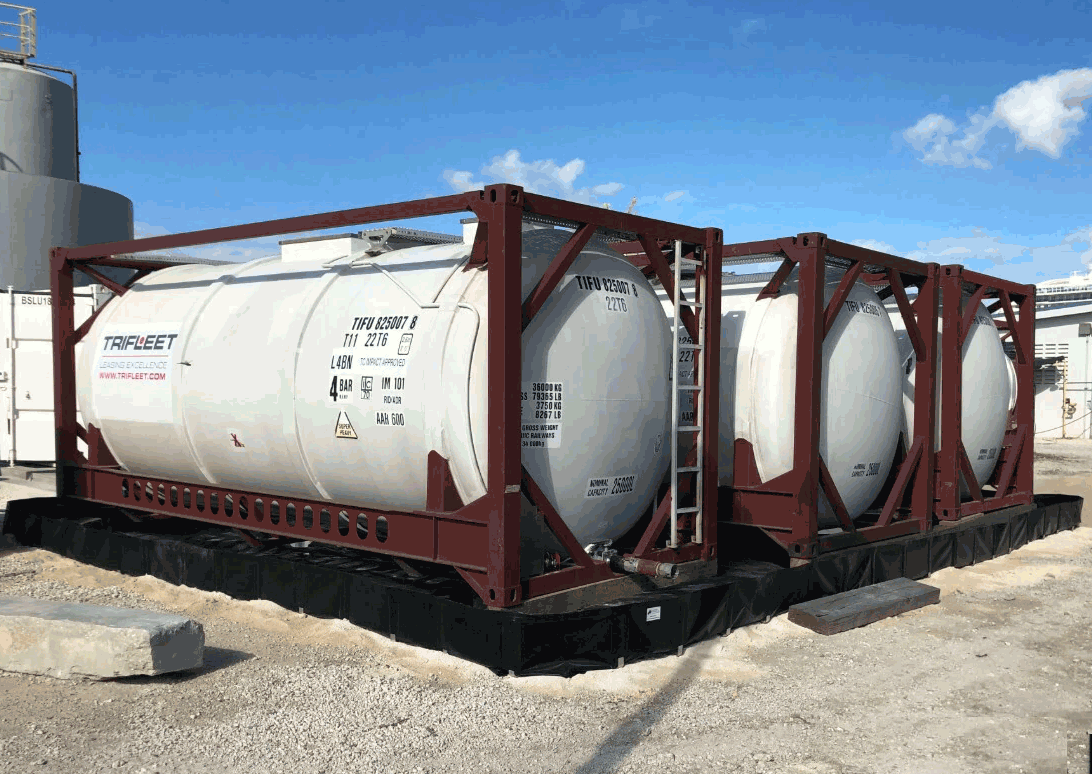 L Bracket Spill Containment Berm Features:
• To set up the L Bracket Spill Containment Berm simply unfold and slip the L brackets into the slots on berm wall.
• Walls are supported by a sturdy L frame construction.
• Features Include- Deploys instantly, easy to store, no straps or trip hazards and quick setup/breakdown time.
• Walls go up and down individually in minutes. Expect 5 to 7 minutes for every 10' of perimeter for the brackets to be slipped in or taken out.
• Berm wall heights can be fabricated from 6" up to 24" high.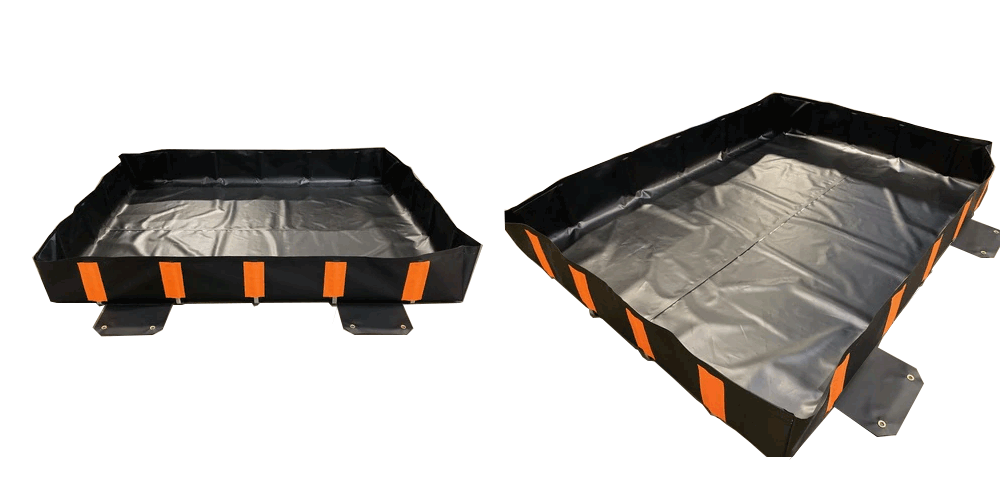 Now available the L Bracket Spill Containment in a "Lite Duty" version up to 12" in wall height. Lite model offers superior workmanship & made from a Vinyl Coated Polyester. Walls are easily removable "L" bracket frame construction. Deploys quickly and excellent for long or short term uses. One Year Limited Warranty. Available standardly in 12' x 16' x 12" and smaller. IPI works with numerous trusted spill containment manufactures that also provide L bracket and many other types of spill containment berms for secondary containment.
Why Interstate Products Inc.?
These products help comply with regulations. 33 U.S.C. §1251 et seq. (1972) The Clean Water Act (CWA) establishes the basic structure for regulating discharges of pollutants into the waters of the United States. The basis of the CWA was enacted in 1948 Determined to serve its customers to the maximum, IPI is dedicated in helping customers to select appropriate products to resolve their spill containment concerns and be satisfied with their choice. IPI not only provides fast shipment, it also provides product support, answer customer's tough technical questions, provide free technical assistance, quote competitive prices, quantity discounts, and international product shipping. IPI has been in business since 1996 and provides unsurpassed service on every product we sell. Check out our online reviews, Contact us today, or Order on our online store.
To get more information on Interstate's products and services, contact us thru our website https://store.interstateproducts.com/pages/contact-us.html or call 1-800-474-7294/ 941-377-8610.
IPI provides L bracket spill containment in two versions: Heavy Duty & New ...
About the Author: Richard Eisenberg

Born in the early 1960s, Richard Eisenberg grew up in the age of the Apollo program and spent his youth following his father's notions of Environmental happenings going on in the Northeast United States. In 1969 the Cuyahoga River Fire captured Rich's attention; his understanding that water puts out a fire, how can fire exist in or on-top of the water? This question got Rich on a path of curiosity and Environmental awareness at a very early age.

"News about a burning river was a signal that something had gone very wrong with the environment."

William Kovarik, environmental policy historian and communications professor, Radford University

Since the early 1980's, Rich has worked in the Environmental Safety Solutions industry. Providing Environmental Solutions for Railroads, Shipping yards, Government & Civilian for Secondary Containment and Oil Leak Prevention throughout US, Canada, Mexico and many countries abroad.

"My experience in dealing with tens of thousands of applications of Spill Containment, Facility Protection, Safety & Storage as well as supervising a staff of individuals providing a multitude of product solutions allows me the ability to draw on a vast amount of projects to find the right products for the clients applications. As an added value for IPI Clients, we are able to draw upon our partners and network of brand name and experienced manufacturer's."

Rich Eisenberg, Founder / Owner Interstate Products, Inc.
Recent Posts
FOR IMMEDIATE RELEASE Eagle Manufactur …

Fire Marshall on your mind? No worries, when you need a 45 gallon flammable cabinet look no furth …

Pillow Tanks @ IPI. What is new? IPI standard water tanks all come with ground mats, which are un …