Eagle 1947XLEGS 45 Gallon Flammable Safety Cabinet w/ 4" Legs

SKU:

Cabinets : EM-1947XLEGS

UPC:

MPN:

MFG.:

Eagle

Gallon Capacity:

45 Gallon

Door Style:

Manual Close

Cabinet Category:

Flammable Storage

Note:

Flat $190 per item shipping charge within the lower 48 states.

This product has a Flat per item fee to the lower US-48 states. Contact us Online via Chat or by phone at 1-800-474-7294. See our terms and conditions at terms and conditions. Limitations and conditions as applicable. Limited Access fees may apply.
Description

Eagle Tower Flammable Safety Cabinets 1947XLEGS
Eagle 1947XLEGS 45 gallon, two-door, manual close, Tower Safety Storage Cabinet are constructed of 18-gauge steel and has 4" adjustable legs. The sides, top, bottom, and doors are double-walled with a 1 1/2" air space between walls. Includes two vents, each have 2" threaded fittings and fire baffle and cap. The Eagle 1947 LEGS Tower Safety Cabinets come in yellow high gloss powder finish with red warning, plus grounding attachment, 3-point latch system, and 2" raised, leakproof door sill. Each shelf is adjustable on 3" centers, supported by 4 brackets, and can support 350 pounds.
Eagle 1947XLEGS Safety Cabinet Specifications:
Capacity: 45 Gallons
Color: Yellow
Door Style: Manual Close
Inside Dimensions: 39.5" W x 14.56" D x 60.5" H
Lock: True
Number of Shelves: 2
Shelf Depth: 14"
Shelf Model Number: 29937
Dimensions: 43" W x 18" D x 69" H
Weight: 282 lbs.
Approvals: FM Approved
Compliance: NFPA Code 30, OSHA

Please note: Image shown may not reflect optional door specifications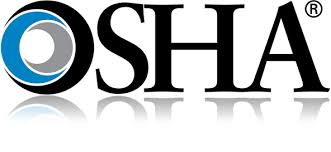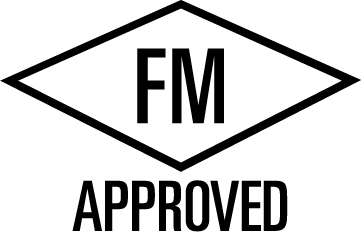 Click Here for other Eagle Manufacturing Products

Like to see options to the 1947XLEGS Manual Close Storage Cabinet: Click Here for other Eagle Manufacturing Flammable Safety Cabinets
FOR IMMEDIATE RELEASE
Eagle Manufacturing Upgrades Their Quality Flammable Cabinets
Eagle Manufacturing – a Justrite Group Company – has begun manufacturing their newly designed metallic safety cabinet product line. Their highly rated flammable cabinets have been enhanced with the following features:
Concealed self-close mechanism provides obstruction-free access to top shelf space
Self-indexing doors close in sequence and ensure a tight closure from top to bottom
Self-closing cabinet door(s) open to 135 degrees for easier cabinet access
Three-point stainless steel bullet latching system provides fail-safe, positive door closure with increased heat and corrosion resistance
Patented, adjustable galvanized steel shelves direct spills to back and bottom of leakproof sump
Shelves adjust on 3 in (7.6 cm) centers to give you more flexibility when organizing your cabinet
Astragal on cabinet door(s) provides extra stiffness and increased heat resistance
Ten-year limited warranty
You can now buy the New Eagle Safety Cabinets at Interstate Products Inc. (IPI) at low prices with great service.
We invite you to explore our Eagle Safety Cabinets, as well as, the Justrite Safety Cabinets (and others) on the Interstate Products website at: https://store.interstateproducts.com/products/Safety-Cabinets.
If you need assistance or bulk discounts, Interstate Products knowledgeable & friendly team is here to help you. On the Interstate website you may "Stock Up on This Year's Low Prices" says Dana Kirby the Interstate Products Sales Manager.
Since 1996, Interstate Products, Inc. (IPI) has become a global multi-brand supplier of quality environmental, maintenance, storage, safety and facility product solutions to industrial, commercial, institutional, military, and various government organizations. Since its inception, IPI has experienced tremendous growth fueled by our commitment to continuously add innovative new products to meet the demands of a rapidly expanding and diverse customer base. In addition to being a leading provider of spill containment berms and flexible water and fuel bladders and pillow storage tanks – available in both standard and custom sizes, Interstate Products also supplies top of the line IBC and spill pallets, spill kits, outdoor drum storage, flammable safety cabinets and other safety cabinets, absorbents, material and drum handling equipment, storm water products. Additionally, IPI features water bladders and fuel bladders for storage from multiple vendors – available online or by contacting our knowledgeable sales team at 1-800-474-7294.
Information about these and other quality products can be obtained by visiting our company website at https://store.interstateproducts.com/
Interstate Products differentiates itself with outstanding customer service and a wide array of top of the line manufactures in our key product lines to provide an optimum customer experience. IPI has the highest customer satisfaction rating in the industry.
For more information, please contact Interstate Products at 6561 Palmer Park Circle Suite A, Sarasota, FL 34238 or call toll free at 1-800-474-7294.
The Eagle 1947 is the best 45 Gallon Flammable Cabinet in the market and just got better!
In addition to many of the standard features on the existing design, Eagle Cabinets will be rolling out the new design with the following features:

Self-indexing doors close in sequence and ensure a tight closure from top to bottom
Self-closing cabinet door(s) open to 135 degrees for easier cabinet access

Three-point stainless steel bullet latching system provides fail-safe, positive door closure with increased heat and corrosion resistance
Patented, adjustable galvanized steel shelves direct spills to back and bottom of leakproof sump
Shelves adjust on 3 in (7.6 cm) centers to give you more flexibility when organizing your cabinet
Astragal on cabinet door(s) provides extra stiffness and increased heat resistance
Ten-year limited warranty
A New innovation in Eagle Flammable Self Closing Cabinets :
New Concealed self-close mechanism provides obstruction-free access to top shelf space
Read More
View All
Close