Securall Outdoor Hazardous Chemical Storage Building - 2 Drum - B200FR4

SKU:

Storage Buildings : SA-B200FR4

UPC:

MPN:

MFG.:

Securall

Sump Capacity:

55 Gallons

Fire Rating:

4 Hours

Structural:

Warranty 15 Years

SECURALL® herewith extends a one year limited warranty on all parts and accessories installed by the manufacturer (A & A Sheet Metal Products, Inc.) at time of purchase.
SECURALL® herewith extends a 15 year structural warranty from the date of delivery to the initial purchaser of a SECURALL® Cabinet/Storage Locker. Failure of structural components such as load bearing walls, floor supports, sump structures and roof, will result in repair or replacement, without charge. This warranty does not apply to heating and cooling systems, exhaust fans and other accessories, nor damage resulting from accident, neglect or misuse, or installation of optional equipment after purchase.

This warranty is null and void if SECURALL® Cabinet/Storage Locker is not properly set-up and used in accordance with factory recommendations and instructions. Any equipment and/or parts that have been subjected to abuse, misuse or tampering are not covered under this warranty. Contact us for details and restrictions. *Warranty does not cover abuse, improper handling, improper storage, shipping cost, or other damage caused by improper use. Chat Online or Call for details at 1-800-474-7294 / 941-377-8610.

Chat:

Shipping:

Calculated at Checkout

Description
Securall Outdoor Hazardous Chemical Storage Building - 4 HOUR FIRE RATED
Hazmat Storage Lockers & Buildings are specifically designed for hazardous material storage and dispensing from 55-gallon drums containing flammable or combustible liquids. Outer wall is constructed of all-welded 16 or 12 gauge steel. Inner wall is constructed of 20 gauge steel. The double wall construction contains 3" of air space throughout. All Hazmat Storage Buildings are designed in accordance with the standards set forth by NFPA Code 30 and comply with OSHA and EPA regulations. All models are FM Approved for the storing and dispensing of flammable and combustible liquids. All electrical options are U.L. Approved & installations are compliant to current state approved NEC regulations. Electrical Classification available at an additional charge.

Easy To Ship: Securall's Chemical Storage Buildings (B1200 and below) are designed to fit in a standard high cube shipping container reducing shipping costs and labor time. We are approved to install Damage Limiting Construction Panel on non rated and Fire Rated buildings.

Securall Outdoor Haz Mat Building B200FR4 Specifications:
Model #: B200FR4
Sump Capacity: 55 Gal to hold (2) - 55 Gal Drums
Dimensions: 84"H x 60"W x 42"D
No. of Doors: 1 - 42" W x 62.5" H door installed with a UL Classified commercial grade keyed lockset. The door shall serve as personnel entrance and exit.
Fire Rating: The Hazmat Building is Equipped with 4 Hour Fire Rating Upgrade.
Industry's 1st & Only Intertek Tested and FM Approved 4 hrs fire rated wall construction built with 3 hour fire rated roof construction, 3 hour fire rated door construction, and multiple layers of ¾" gypsum ultracode wallboard.
Air inlet vents with UL Listed and labeled fire damper with louvers. Dampers have a galvanized steel frame, curtain-type galvanized steel blades and a UL Listed 165° F fusible link.
Damage Limiting Construction: The Hazmat Buildings is NOT Equipped with Damage Limiting Construction Panel.
Shipping Weight: 3003 Lbs.
Approval: Complies with EPA & current OSHA regulations, FM-Factory Mutual Approved, NFPA - Designed in accordance with specifications set forth by the National Fire Protection Association, UL - Include UL listed electrical accessories
Warranty: 15 Year Limited Structural Warranty

Many options including 2 hour fire ratings, lighting, fire suppression solutions, HVAC, Door options, heavy duty floors, rollers and more. Contact us today at 1-800-474-7294 or by chat to customize your building.


As a leading provider of Securall Storage Buildings for 2+ decades, we are confident in our ability to provide you with high performance products and services. We have earned a 4.8 overall satisfaction rating on over 3500 reviews, with over 3000 5-star reviews from third-party sources - we are proud to stand by these ratings and the work that we do. Shopper Approved Reviews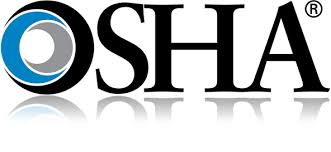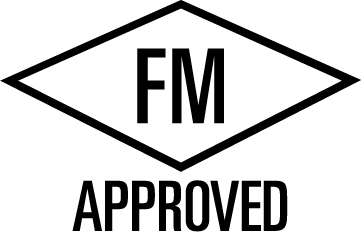 View All
Close