Eagle 1932X Flammable Storage Cabinet - 30 Gal - Manual Close

SKU:

Cabinets : EM-1932X

UPC:

MPN:

MFG.:

Eagle

Gallon Capacity:

30 Gallon

Door Style:

Manual Close

Cabinet Category:

Flammable Storage

Note:

Flat $190 per item shipping charge within the lower 48 states.

This product has a Flat per item fee to the lower US-48 states. Contact us Online via Chat or by phone at 1-800-474-7294. See our terms and conditions at terms and conditions. Limitations and conditions as applicable. Limited Access fees may apply.
Bulk discount rates
Below are the available bulk discount rates for each individual item when you purchase a certain amount
| | |
| --- | --- |
| Buy 3 or above | and get 2% off |
Description

Eagle 1932X 30 Gallon Flammable Storage Cabinet
Eagle Flammable Liquid Safety Cabinet Model 1932X is a Standard 30 gallon safety cabinet with 1 shelf. Constructed of 18-gauge steel, sides, top, bottom, and doors are double-walled with a 1 1/2" air space between walls. Both vents, with 2" threaded fittings, have fire baffle and cap. Eagle 30 gallon flammable cabinets come in yellow high gloss powder finish with warning labels, plus grounding attachment, 3-point key lock, and 2" raised, leak proof door sill. Each shelf is adjustable on 3" centers, supported by 4 brackets, and can support 350 pounds. Cabinets meet NFPA Code 30 and OSHA requirements and are FM approved. To clarify, FM Approved means the cabinet has a third-party global certification agency approval. FM is focused on property loss prevention and is for use or applies in industrial & commercial facilities. FM was founded in the year 1886. 25 years in business, & over 3000+ FIVE-★★★★★ Star Third Party Client Reviews, allows you to confidently Buy @ IPI your Cabinet. For industry leading product support with our 4.8 Overall Satisfaction Reviews Rating, bulk discounts, questions, export and phone orders, we invite you to explore, Chat or Call us @ 1-800-474-7294.
Eagle 1932X Safety Storage Cabinet Specifications:
Capacity: 30 Gallons
Color: Yellow
Door Style: Manual Close
Inside Dimensions: 39.5" W x 14.56" D x 39.5" H
Lock: True
Number of Shelves: 1
Shelf Depth: 14"
Shelf Model Number: 29937
30 Gallon Cabinet Dimensions: 43" W x 18" D x 44" H
Weight: 193 lbs
Approvals: FM Approved
Compliance:(National Fire Protection Agency) NFPA Code 30, (Occupational Safety and Health Administration) OSHA

Please note: Image shown may not reflect optional door specifications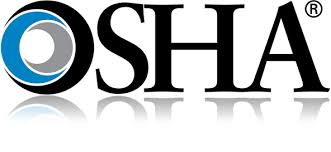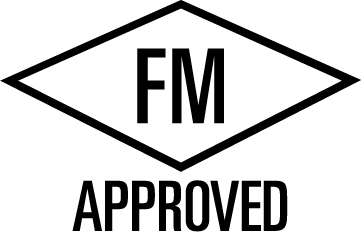 Click Here for other Eagle Manufacturing Products
Like to see options to the 1932X Manual Close Cabinet: Click Here for other Eagle Manufacturing Flammable Safety Cabinets
One Overlooked Small Item Could Mean Big Headaches and Expenses - Flammable Safety Cabinets
Flammable Safety Storage Cabinets
How would your organization be affected if a Fire Marshall or Building Inspector reported that you're not in compliance with Flammable safety codes? Sure, there'd be the necessity to prepare a plan for correcting the deficiency – a lot of time and paperwork – and maybe there'd even be a fine. Helpful Video Explanation.
But what about the possible impact on the cost of your P/C and Liability insurance; or, worst case, the denial of a claim for fire damage?
One of the leading causes of industrial fires is the improper storage of flammable liquids or materials. Sometimes that "improper storage" means the absence of a simple Self-Closing Mechanism on a Flammable Safety Cabinet. Storage of flammable and combustible liquids is regulated by the provisions of (Natinoal Fire Protection Association) NFPA 30 and Chapter 57 of the IFC (International Fire Code) and various local codes. Of importance, NFPA ia an international non profit organization.
States that require Flammable Self-Closing Cabinets
If you purchase a safety cabinet for these locations you MUST purchase a self-closing model to comply with safety regulations.
Alaska
California
Hawaii
Idaho
Montana
Nevada
Oregon
Utah
Washington
States where Flammable Self-Closing Cabinets are Selectively Required
Depending on your county or town, you MAY HAVE TO purchase a self-closing model to comply with safety and/or Flammable regulations**.
There may be special considerations on your particular application it may be required to contact your local Fire Marshal.***
Arizona
Colorado
Illinois
Indiana
Iowa
Kansas
Minnesota
Missouri
Nebraska
New Mexico
North Dakota
Oklahoma
South Dakota
Texas
Wyoming
**This list is not all inclusive. Contact your local jurisdiction to find out your local requirements.
At Interstate Products our representatives will be sure to mention to you if you reside in a state that is known to have the Self-Closing Mechanism requirement. But remember to find out from your municipality or State about the applicable regulations that apply for flammable storage material or cabinets.
Cabinet sizes include small 1 and 2 gallon sizes and range up to the popular 30 and 45 gallon cabinets as well as larger 60, 90 and 120 gallon cabinets. 55 Gallon Flammable Storage may also be found below.
According to OSHA 1926.152(a)(1) Occupational Safety and Health Administration
Only approved containers and portable tanks shall be used for storage and handling of flammable liquids. Approved safety cans or Department of Transportation approved containers shall be used for the handling and use of flammable liquids in quantities of 5 gallons or less, except that this shall not apply to those flammable liquid materials which are highly viscid (extremely hard to pour), which may be used and handled in original shipping containers. For quantities of one gallon or less, the original container may be used, for storage, use and handling of flammable liquids.
55 gallon Drum Flammable Cabinets
Interstate products offers this information to the best of it's knowledge. Interstate Products Inc. accepts no liability whatsoever for accuracy and always refers questions to the local governmental authorities in the in users area or the governing source of the information.
Read More
View All
Close